Wellness Education Week 2022
Monday, April 4th to Friday, April 15th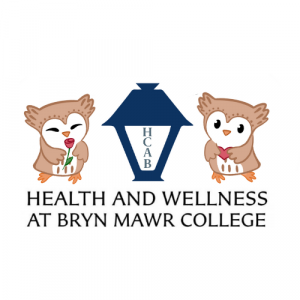 The second annual Wellness Education Week 2022 is from Monday, April 4th to Friday, April 15th! The goals of Wellness Education Week are to bring the community together around promoting health and wellness practices, engaging in both community care and self care, and building community on-campus (especially with the beautiful Spring weather!). Wellness is a holistic component of health, and wellness practices support all parts of health, including mental, spiritual, and physical health.
Crystal Joseph, LCPC, LPC, ACS will join us this year for the keynote talk and workshop. The Health & Wellness Center Advisory Board (HCAB) is also planning in-person activities for the community to participate in. We are so grateful for the collaboration and support of the Undergraduate Dean's Office, Health & Wellness Center & President's Office!
2022 Keynote Speaker & Workshop– Crystal Joseph, LCPC, LPC, ACS
On Wednesday, April 13:
Conversation With A Clinician of Color: 7:00-8:00 PM EST
The Absorption of All COLORS (workshop): 8:15-9:00 PM EST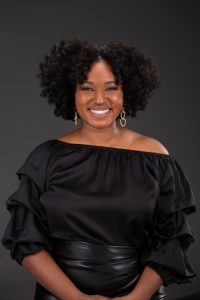 Crystal Joseph is a licensed therapist in Maryland and Virginia, approved clinical supervisor, and author—Conversation With A Clinician of Color: Likeness, Lucy & Lemonade; PoundCake & Private Practice: 5 Things I Learned During My First Year; and coming June 2022, PoundCake & Private: 5 Things I Learned During the Pandemic. She is the owner of PsycYourMind, a thriving private practice in the DC Metropolitan area. PsycYourMind is recognized by regional higher educational institutions for its robust internship and residency program, now in cycle four of training. She has supervised over eight up-and-coming therapists.
Adept in honoring diverse backgrounds and cultural beliefs in the therapeutic setting, Crystal partners with adolescents and adults. Her interventions are outfitted with pop culture, media, and world event references as appropriate. Niche includes holding space for those on the oncology continuum, anxiety-informed depression, and resource development. Hailing from "757," Crystal received her Master of Arts in Counseling Psychology from The Chicago School of Professional Psychology and Bachelor of Arts in Developmental Psychology/Black Studies from the College of William and Mary.
When not in session you can find her enjoying thrift shopping, cooking with cast iron and curating her shoe collection. She resides in the D.C. Metropolitan area with her supportive husband, Fabrice.
Socials
Learn more about Crystal at PsycYourMind.com (no "H" on Psyc) or PoundCakeandPrivatePractice.com…
Twitter: @PsycYourMind | @PoundCakeandPP
Instagram: TheReal_PsycYourMind | PoundCakeandPrivatePractice
Facebook: www.facebook.com/PsycYourMind | www.facebook.com/PoundCakeandPrivatePractice
Keynote Workshop Description:
Target Audience: BMC Community: Students, Faculty & Staff
Learning Objectives:
Learn the importance of naming individual social identities and how they influence the interactions of mental health professionals;
Learn how cultural trauma, oppression, and privilege are attached to different social identities;
Recognize that social identities intersect and therefore affect each other and outcomes within the therapeutic forum;
Recognize the need to prepare mental health professionals who acknowledge different voices and experiences;
Understand the differences and similarities of identities and their impact on therapeutic approaches.
This workshop is adapted from a previously state-backed continuing education workshop of the same name.
Statement of Purpose: Racially inclusive therapeutic interventions are beneficial for all clients, regardless of presenting problems, and licensed mental health therapists will benefit from the tools to assist with this development. This continuing education course will explore racial identity development theories, Cultural Trauma, multicultural and social justice counseling competencies to reduce client resistance, premature termination, and promote outcome measures for advocacy.